840 Willard Rd Suite 101
Green Bay, WI
Mon - Thurs: 9AM – 5PM
Fri - Sat: By Appointment
Holiday Hours Vary
It's an experience
Custom-Tailored Suits
Greetings, my name is Rudolf. If you have worked with me in the past, then you already know about the outstanding quality of my work, and my individual approach to every client. I believe that getting a custom-tailored suit is more than just a purchase--it is an experience. An experience unlike what any department store or big-box mall can offer. It is an experience I believe every person should have at least once in their lifetime.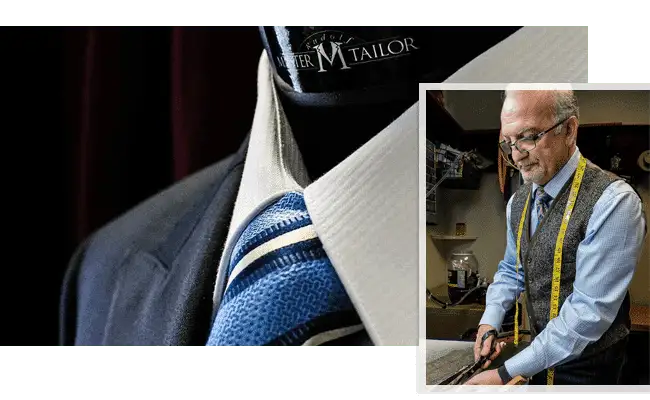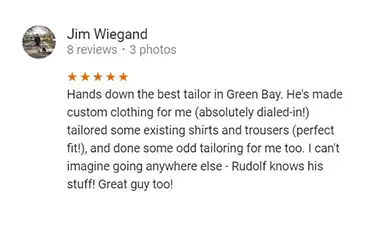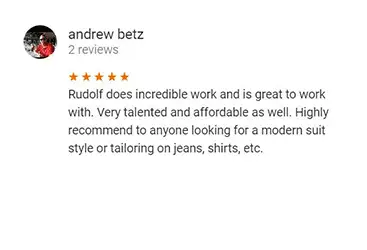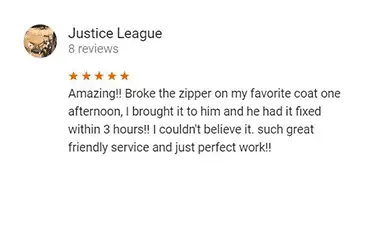 SERVICES
UNMATCHED PERFECTION

Custom Tailoring
Custom tailoring is about much more than sizing. I will provide every customer with the opportunity to have the suit.

Alterations
Have some clothing that needs a little adjusting? I can fix that. I can help with suit alterations, suit repair, leather repair and more.

Emergency Fixes
Life happens. Seams pop. Clothing tears. I understand that these things happen, and often at the worst possible times.
Made Just For You
Custom Fashion
Every suit is tailored with perfection. Offering a variety of fabrics and styles, you're able to express your sense of style. Each garment is flawlessly designed for a perfect fit.
MEET OUR STAFF
Superb Service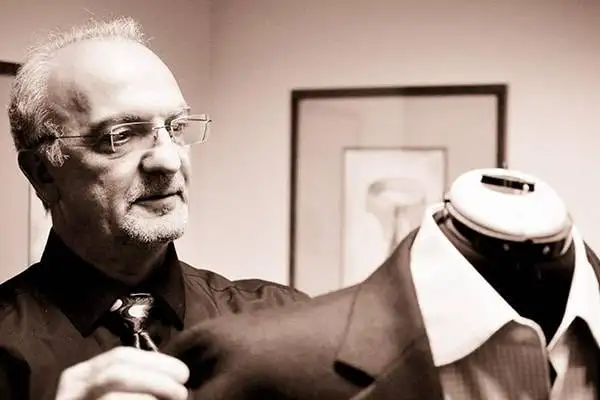 To me, tailoring is a form of art. I provide a service to my customers that will stand the test of time. My work is meant to provide comfort and quality that lasts, because I want to create that lasting experience I hope every person has the pleasure of enjoying.

840 Willard Rd Suite 101
Green Bay, WI 54304
Hours
Mon - Thurs: 9AM – 5PM
Fri - Sat: By Appointment
Holiday Hours Vary